International Orders Halted
05-Jan-2023 - Purchases for Brunei and Singapore has been halted on account of Pos Laju stopping affordable international delivery services. Please contact us directly for international parcel delivery.
Bulk Order Discount
Ordering more than 20 packs of tapes? Buying for your gym or team?

Whatsapp/Call us at +6017-6772090
or drop us an email at info@fingerstrap.com.my
for more info on our special discount.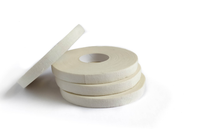 Stay in the Game
Whether you're preventing injuries or recovering from one, finger tapes reduce risk, and increase performance.

Spend less time off the game, and more time in one.
How should I tape?
Check out this video from SportsInjuryClinic.net
on one way to strap on a conventional tape.

At 0.8CM, our tapes are designed to fit all finger sizes allowing a perfect fit every time and help protect your fingers against unintended bending or hyperextension.